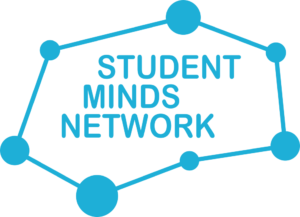 The Student Minds Network :
National Campaign on Student Mental Health in Switzerland
The Student Minds Network serves as a national network of student and youth organisations that advocate for the mental health of students. The aim is to strengthen and protect the mental health of students and to de-taboo and destigmatise the topic in higher education and in society.
Why is the network needed ?
The survey on the social and economic situation of students by the Swiss Federal Statistical Office (FSO) shows that 23% of students suffer from moderate to severe depression. Next to chronic illnesses, mental health problems are the second most common health problem among students. This shows that students make up a vulnerable group when it comes to mental stress. It is time to act and this network aims to support and promote student mental health initiatives.
Our Vision
Students in Switzerland can study in a regenerative environment free from stigma and discrimination and maintain and nurture their mental health.
Network goals
The Student Minds Network advocates for student mental health on a national level with policy makers, higher education institutions, the media and other stakeholders.
The Student Minds Network forms a national network of student associations that deal with the issue and promotes active exchange among its members.
The public debate on the topic is conducted in a way that destigmatises and removes taboos.
The problems surrounding the mental health situation of students have been identified, preventive solutions have been defined and are being demanded.
Current situation on student mental health
In autumn 2021, the predecessor project "Student Minds Project" conducted a national survey on the mental health of students. Almost 3,000 students took part in the survey. The first selected results can be viewed here. In addition, in May 2023, the VSS Delegates' Assembly adopted a resolution summarising the current situation and the demands towards universities, cantons and the federal government.
Offers for student and youth organisations
One of the aims of Student Minds Network is to connect students and youth organisations through workshops and networking days. Below you can find more information about our offers.
Datenbasis Beratungsstellen
Dieses Projekt bietet keine direkte psychologische Unterstützung. Du möchtest sofort mit jemandem sprechen? Dann melde dich hier bei Tel. 143.
Du möchtest selbstständig eine psychiatrische Fachperson finden:
Psychiater und Psychotherapeuten: Hier findest du eine Übersicht über mögliche Therapeuten, geordnet nach Kantonen.
Psychiatrische Klinik: Suchst du eine psychiatrische Klinik in deiner Region, dann findest du auf der offiziellen Website des Bundesamtes für Gesundheit alle wichtigen Adressen.
Kinder- und Jugendpsychiatrischer Dienst in deiner Region.
Du brauchst weitere Informationen für dich selbst: